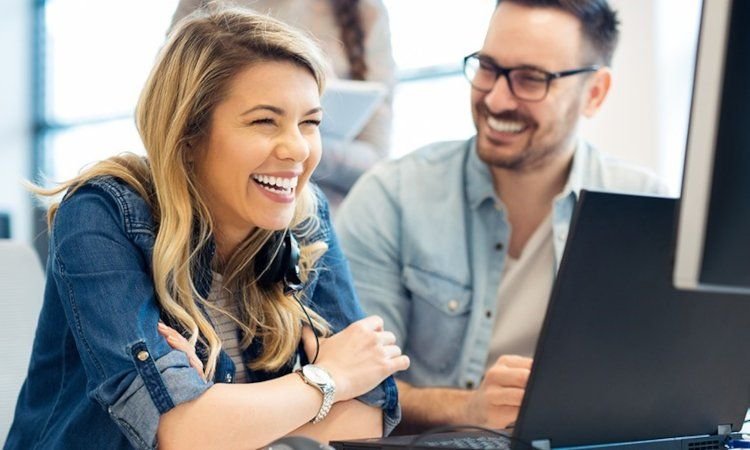 Esko has introduced a set of advanced new features and cutting-edge solutions that enable companies to connect systems and workflows, automate processes and accelerate innovation to help them navigate the challenges they face in today's marketplace.
Esko has developed version 23.03 of its software, ranging from 3D to AI-enabled virtual assistants, to enable customers to discover more tangible value by improving ways of working, eradicating waste and optimizing operational processes with a view to overcoming the challenges and bottlenecks associated with today's megatrends.
"With the latest version of our software, we demonstrate how innovation can facilitate connection and automation, enabling companies to accelerate the process of getting packaged goods to market from ideation to the store shelf," said Jan De Roeck, Director of Marketing, Industry Relations and Strategy at Esko. "Ultimately, by helping companies achieve their core objectives we are creating a sustainable future."
Jan has announced that the new Esko Release 23.03 is available to all customers as of Tuesday, March 28th. On Thursday, March 30, its features are scheduled to be demonstrated in detail in a live webinar. "We are launching a whole range of totally innovative and very interesting new features," he added. "We are excited to show how, with our latest software-level solutions, we are addressing the key issues and opportunities that 2023 brings. For example, we will show how customers can revolutionize their planning and taxation process thanks to Phoenix AI technology. Building on that journey to innovation, we will demonstrate how we can further connect and automate workflow with a direct interface between prepress and production data through entirely new integrations with Automation Engine, ArtPro+ and ArtiosCAD."
"In addition, we are pleased to give our customers the unique opportunity to accelerate and simplify the artwork approval process," he said. "Our customers tell us that approving artwork files is a complex and timely process that involves many parties and often uses different applications to view and review packaging and label artwork files, which can lead to quality issues and delays." For version 23.03, we have revolutionized this process with a solution that allows users to directly connect prepress tools to a platform for interactive sharing. In this way, stakeholders can easily upload, share, annotate and approve original packaging and label graphics, all in hyper-realistic 3D. As part of the 23.03 release, customers will have early access to the preview version of a new direct integration, which connects ArtPro+ 23.03 and DeskPack 23.03 to Esko Share & Approve.
Any user who connects to the platform will get access to this new integration for free as an early adopter of the preview version. "Also, this release has new technology in response to the supply chain's need to create even more visual experiences," he said. "We have developed new 3D visualization functionality in Esko Studio, as well as new 3D visualization tools in Automation Engine and a whole host of updates and enhancements to the market-leading suite of integrated software solutions."
Esko version 23.03 includes a set of new features: Phoenix - an AI-based tool (developed in collaboration with Tilia Labs) that brings productivity improvements at the planning and imposition level, with a seamless interface between prepress data and production data in Esko applications. Share & Approve: the preview version offers all Esko users free access and a new gateway to connect directly from ArtPro+ and DeskPack for quick and easy file sharing and centralized annotations.
ArtPro+ enhancements: ArtPro+ users can now open an assembly directly in ArtPro+ and make modifications, such as improving space masking and adding dynamic marks. Transforming classic ArtPro gradients into PDF+ effects significantly increases the editability of classic ArtPro files. Enhanced Automation Engine visualization tools: enables 3D visualization and offers additional support for CAD files.
New and enhanced 3D functionalities in Studio: start of the packaging design process with the 3D visualization tool and new export of Store Visualizer. Additional usability enhancements for WebCenter: improved compatibility with the pharmaceutical packaging authorization dossier by implementing the HL7 messaging standard (Health Level 7 shipping format), which is used in the healthcare industry globally.
"Reducing errors and waste has a direct impact on a packaging company's environmental footprint," said Jan, "As we all seek to protect the environment we live in and preserve it for future generations, we must reduce the impact of our operations on the environment. As sustainability and digitization are radically altering the way the industry operates, it is imperative that today's packaging companies invest in technology that will enable them to increase efficiency, reduce costs and improve their overall productivity. Reducing wasteful errors throughout the entire production process is the way to do this, step by step," he added.
Information: https://www.industriagraficaonline.com/articulo/34457/