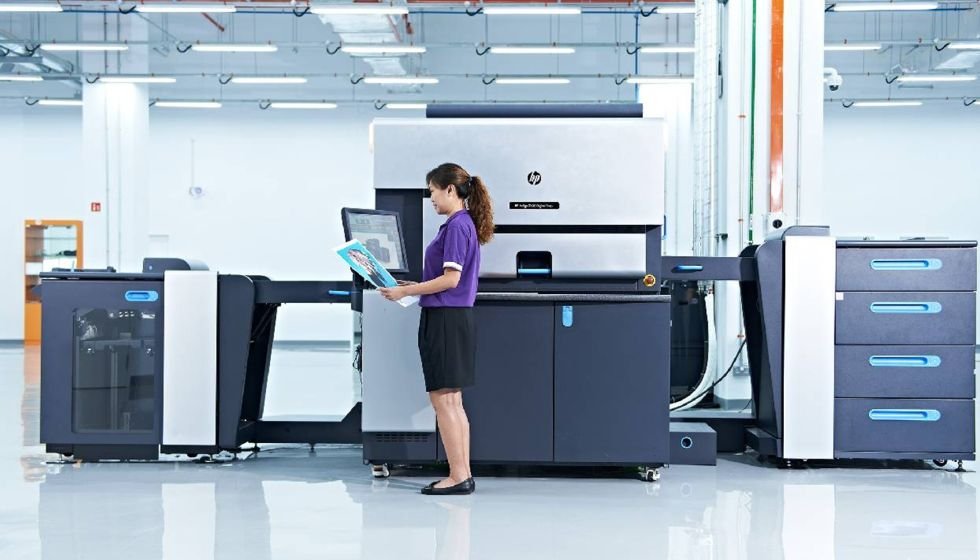 HP Indigo ha ampliado sus soluciones de software, diseñadas para ayudar a los usuarios a beneficiarse de las avanzadas capacidades que pueden obtenerse integrando software y herramientas basadas en datos en la cadena de producción de impresión. El nuevo software HP PrintOS simplifica el portfolio de aplicaciones de HP, que ahora constará de cuatro módulos denominados Power Packs.
HP PrintOS Suite is a cloud-based operating system that drives productivity and inspires innovation. Following the latest development, PrintOS Suite will now consist of four Power Packs, which will focus on press monitoring and productivity management tools, applications to achieve consistent quality across jobs, presses and centers, unique customization and creative on-demand modules, and digital center automation flow from request to shipping.
To respond to business challenges and enhance its offering, HP has appointed Petar Obradovic, director of Industrial Software Solutions and created a new specialized software sales team. "Our most successful and leading-edge customers rely on software to maximize their production efficiency, make smart decisions quickly and expand their offerings," says Noam Zilbershtain, general manager, HP Indigo and Scitex. "We understand that success in the digital print production business is all about data and software, and we want each of our users to leverage these resources to grow their business."
En una reciente investigación de Napco (1), el 58,6% de los participantes de la encuesta afirmaron que aumentarán la productividad mediante "inversiones de capital que apoyen la automatización, un flujo de trabajo más eficaz y una rápida rotación de los trabajos". PrintOS Suite aborda estas necesidades y posiciona estratégicamente a HP Indigo para ayudar a los proveedores de servicios de impresión a tener más éxito». Dan Mortimer, director de tecnología de la empresa de impresión Alexander, con sede en EE.UU., señala: «Confiamos en la gestión automatizada del color, las API y la arquitectura de flujo de trabajo PrintOS de HP Indigo cada día, para ofrecer productos de la más alta calidad de forma más rápida y eficiente que nunca".
With HP PrintOS, customers increase productivity by up to 50% (2)
Industrial Software Solutions Director Petar Obradovic says, "PrintOS has more than 22,000 HP Indigo users, with more than 4,000 of them using it on a daily basis, and those are impressive numbers." Obradovic explains that the PrintOS software suite enables customers to monitor their production in real time, increase productivity by up to 50%, automate processes such as quality control and color matching, and produce consistent prints across jobs, presses and sites. He further concludes, "Any print service provider, whether or not they aspire to become a global online provider if they are managing large volumes of data efficiently with consistent quality - requires our software solutions to optimize their digital transformation."
Information: https://www.interempresas.net/Graficas/Articulos/482779-HP-Indigo-inyecta-a-cadena-de-produccion-de-impresion-potencia-del-software-y-datos.html