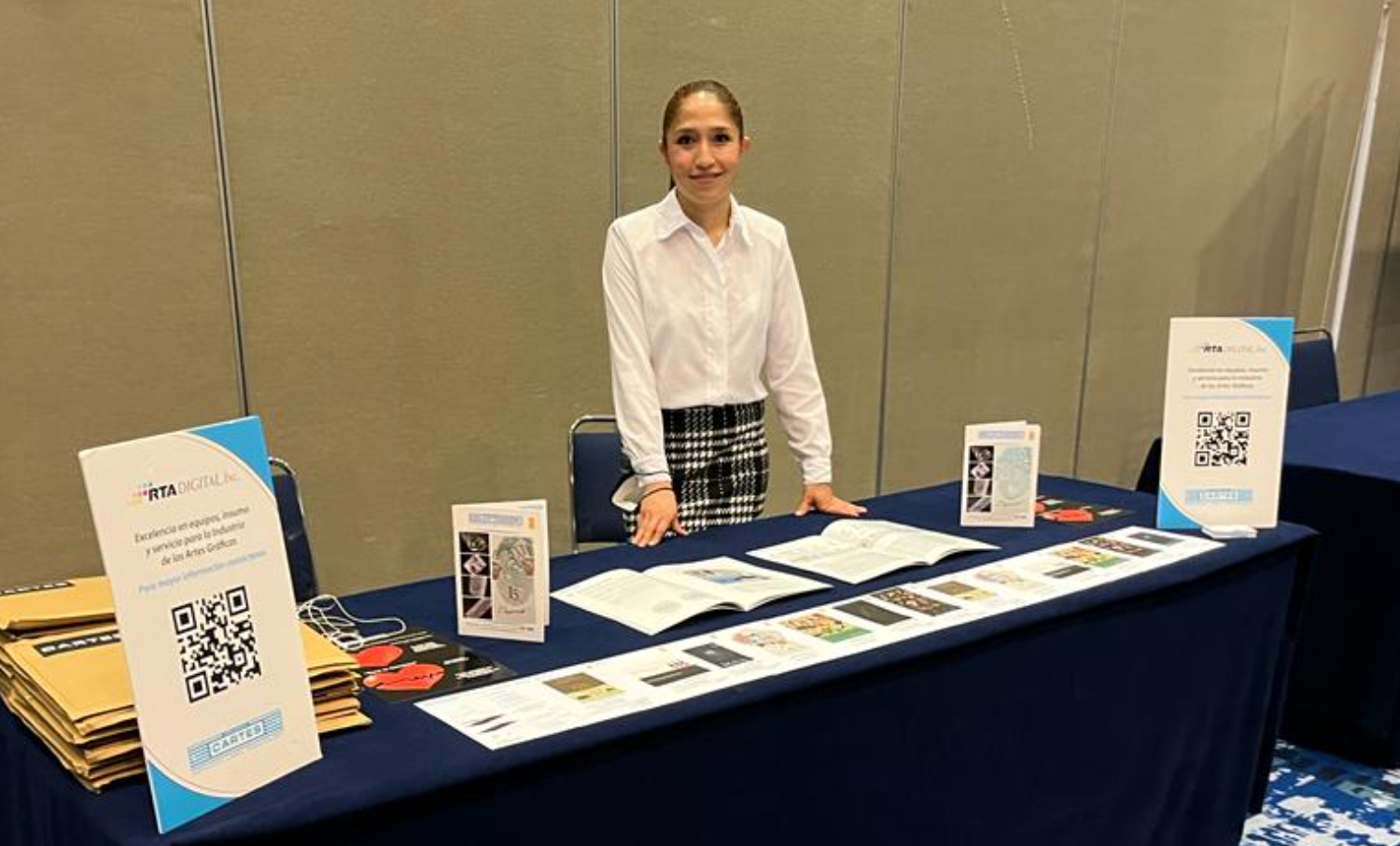 CARTES and RTA Digital Inc. had the privilege of being exhibitors at the prestigious event and thus had the opportunity to share on September 6th at the Banamex Center an exhibition space with other leading brands in the industry and breakfast at a select table with entrepreneurs in the label industry. In this face-to-face event, ideas and opinions were exchanged in the conferences that took place and about innovative solutions, among them the CARTES System solution for Digital In-Line Label Cutting with its innovative Jet D-Screen digital screen printing.
On September 7, in the virtual mode of the event, we had the presentation of the Brand Manager of RTA Digital Inc., Larry Conde, who with over 30 years of experience in the graphic arts industry and experience in flexography and digital printing, aroused the interest of the attendees with the advantages of laser cutting and the digital solution available today for label finishing.
In this way CARTES and RTA Digital inc. advance in their path to bring to the Mexican label market innovative solutions that open new horizons.