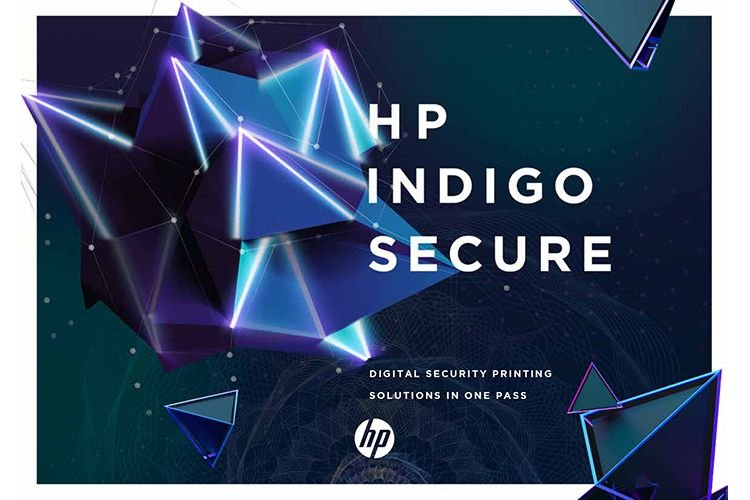 Is the printing industry ready to take on counterfeiters?
While the problem of brand counterfeiting is expected to reach $4.2 trillion worldwide in the coming years, efforts to combat counterfeiting have also intensified, with the print industry working tirelessly and collaboratively to stay one step ahead of counterfeiters. Brands and organizations have begun to address these challenges publicly, making commitments to protect themselves from the growing threats. They are also working more closely with print service providers, as well as technology providers, to continually improve security solutions.
In 2020, the value of global e-commerce grew by 26%. New demographic groups, particularly older shoppers, began shopping online for the first time. And even those who had shopped online before began buying new types of products, often from unfamiliar online retailers for the first time. The rise of global e-commerce and its impact on the global supply chain has led to an increase in counterfeiting. In fact, a recent study has revealed that trade in counterfeit pharmaceuticals worldwide has reached 4.03 billion euros since the start of the pandemic.
As part of the printing industry's collaborative effort to stay one step ahead, digital security printing has become a critical tool against this reality. Even the most sophisticated counterfeiters find it extremely difficult - often impossible - to replicate these features, and counterfeit products are easier to detect, which helps authorities track them down and prevent them from continuing to travel.
Security printing as an emerging trend
Between 2019 and 2024, the global market value for security printing is expected to grow from $29 billion to $36 billion (6). As it expands, the industry is also diversifying to incorporate an increasingly wide range of functions that meet the needs of different stakeholders and suit different use cases.
One of the main applications is advanced brand protection. Companies use secure print features to demonstrate the authenticity of a product. This helps keep low-quality, often dangerous counterfeit products out of the supply chain and, in turn, will not only keep consumers safe, but also protect revenue streams and brand reputations.
Another use case is security printing. It is used by governments, regulatory agencies and other institutions that produce printed materials, such as forms and documents, which they and their partners need to be able to track, authenticate and often identify at different points in a workflow. For example, the state needs to identify a passport not only as a valid document of its type, duly issued, but also as belonging and unique to a single individual.
HP Indigo digital presses support the broadest range of capabilities and technologies for both applications. For this reason, more and more print service providers (PSPs) around the world are relying on HP to enable and power their activities in the high-growth, high-revenue secure digital print market. In 2021, for example, global leader in security printing and brand protection, OpSec Security, announced it was installing Europe's first HP Indigo 6K secure digital press to increase efficiency and incorporate high security features into single-pass productivity for customers around the world. As part of its offering, OpSec incorporates online and in-product protection solutions to form the most comprehensive and fully integrated brand protection and authentication solutions available today. These include highly customized solutions that ensure total transparency to your supply chain, such as unique identifiers, track & trace and serialization options.
The most common threats facing print service providers today.
All this change is good for e-tailers. And it's often good for consumers, who discover new brands and ways to shop. But it can also be good for counterfeiters. When people try new and unfamiliar channels, retailers and brands can be easier to fool.
Brands that find themselves in this situation not only face lost revenue, but also the concern that consumers will be harmed by counterfeit versions of their products. This is especially alarming in sectors such as pharmaceuticals, as well as for health and wellness brands. Since the pandemic, the value of counterfeit pharmaceuticals traded worldwide has reached $4 billion. Applying multiple layers of security to documents, labels and packaging can help create more secure pharmaceutical packaging and labeling. Nosco Inc. for example, prints variable barcodes invisibly so that customers can scan and track barcodes in any country to ensure they are legitimate.
If counterfeit products cannot be prevented from masquerading as the real thing, brands face a difficult situation in many markets. Consumers' bad experiences with counterfeit products damage the brand equity of the real thing. If you cannot be sure of the authenticity of products, especially sensitive ones such as medicines, consumers and authorities may refuse to accept them.
For brands facing these issues, secure digital printing features, such as invisible and color-shift inks or visible security and authentication features, can help prevent counterfeiting in the supply chain. By using HP Indigo printing presses with secure digital printing functionality, print service providers will be able to help their customers protect and verify the authenticity of products at all points in the supply chain.
---------------------
HP Secure Digital Printing
HP Indigo printing technology supports a range of secure digital printing features that help print service providers offer their customers options they need such as security, brand protection and authenticity features.
This includes:
- Overt security elements, such as holograms and color-changing inks.
- Semi-hidden elements, such as QR codes or microtext, which require authentication with another device.
- Covert elements, such as invisible inks, which are authenticated by experts or devices created for this purpose.
- Forensic level elements, detectable only in a laboratory and always authenticated by specialized inspectors.