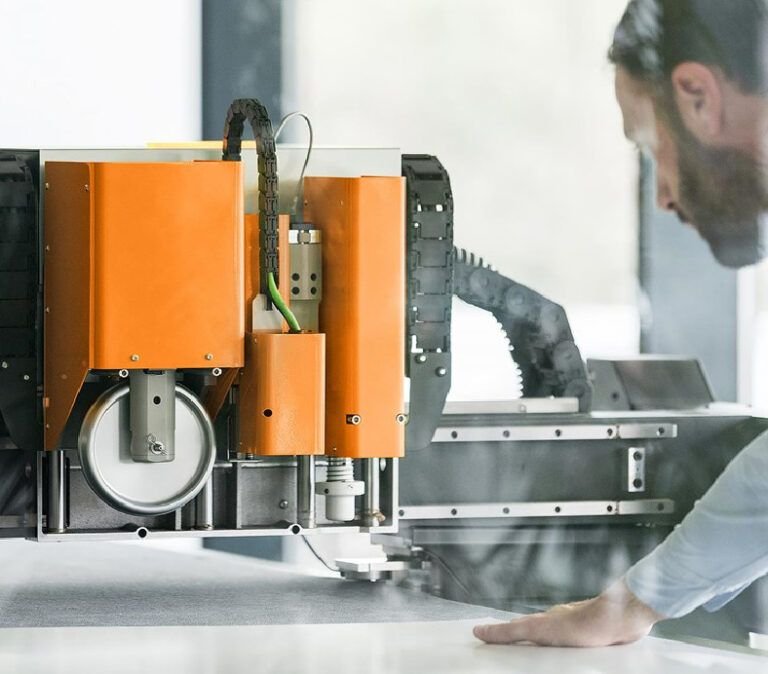 The new dimension for digital finishing
The Kongsberg C series stands out for its 24/7 performance. The new wide-format Kongsberg C is designed to keep up with the fastest and widest current and future printers.
The Kongsberg C stands out for the quality of its results, regardless of the materials used, thanks to its tremendous speed (100 m/min) and acceleration (up to 1.7 G) and its ultra-fast tool movements. The robustness of the machine allows the cutting of most materials with a knife at maximum speed.
For 24/7 production work the Kongsberg C is equipped with features such as a metal composite table surface and surface level mapping, the industry's most sophisticated motion control system, including steel bar and pinion gear drive, and high-powered tool positions for milling, cutting and creasing in tough materials.
Max. Material Size: 3330 x 5530 mm (131 x 210 in.)

Max. speed: 100m/min (66 PPS)

Max. Acceleration: 1.72 G (17.2M/s²)