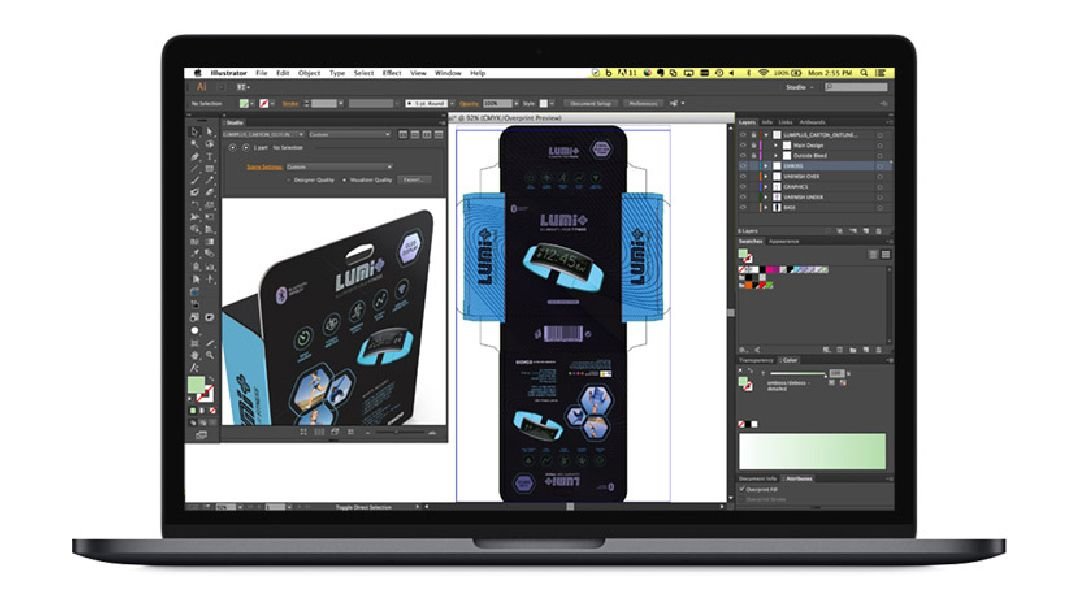 3D packaging software for designers, service bureaus and converters
Studio will help you produce the best graphic original. Whether you are a designer trying out different ideas, or a prepress operator checking the register with the back, with Studio you have virtually the packaging in your hands.
Studio is a quick and easy way to turn your ideas into beautiful 3D images, for your own inspiration or to impress an important client.