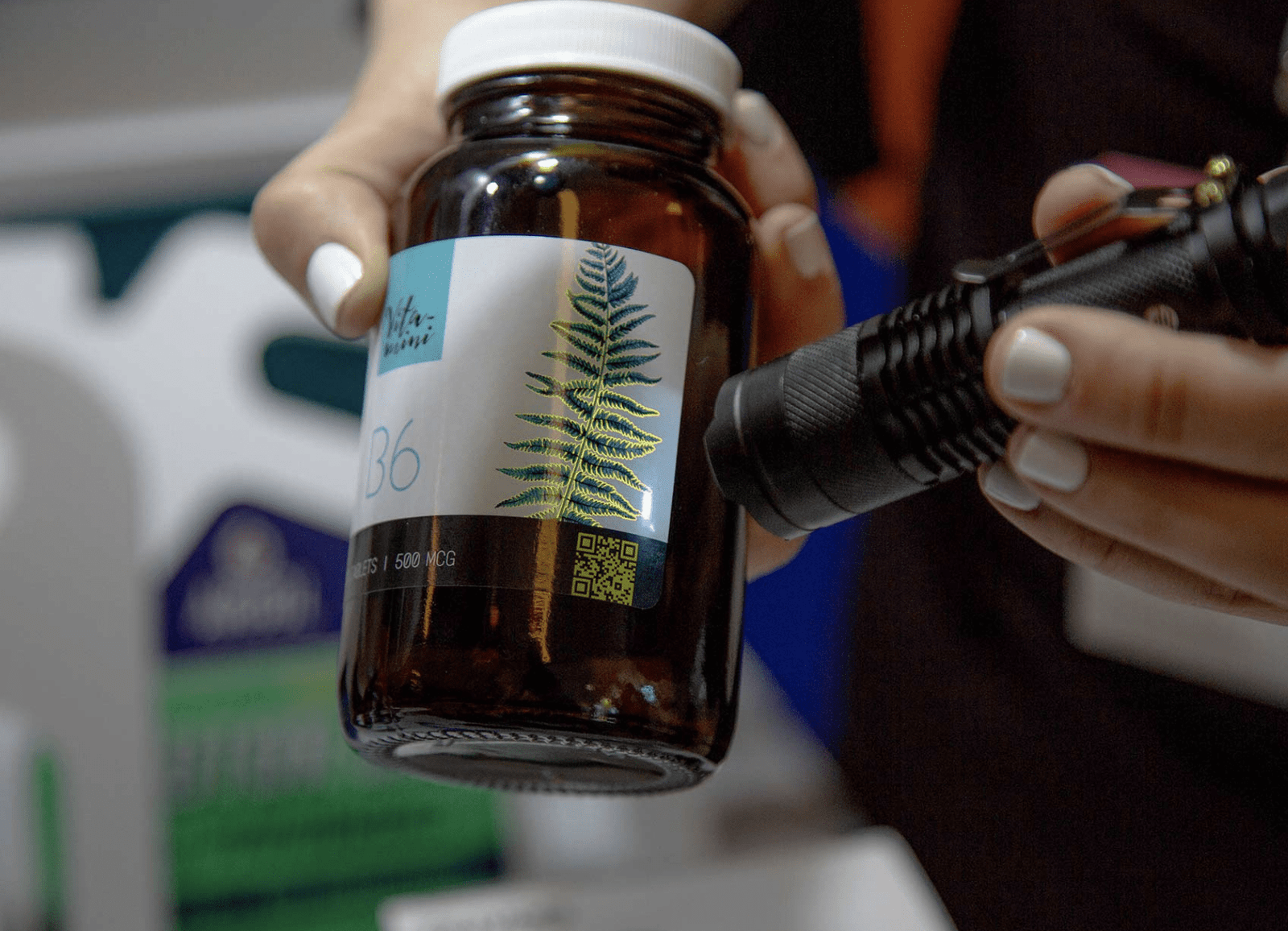 In a year of global pandemic, health and pharmaceuticals received much of the attention. As retail and pharmaceutical companies focused on selling their products online, the high demand this produced increased the need for securely printed packaging. With more people ordering crucial products and medications on the web, security in packaging and printing became a paramount issue. To get an idea, worldwide e-commerce sales reached US$3.53 trillion in 2019 and by 2022 it is projected to nearly double to US$6.54 trillion.
As you may know from experience, shopping on the web is currently one of the most popular leisure activities.
Be credible and be humane With people buying so much online, smuggled pharmaceuticals and medical devices have skyrocketed. A recent study found that counterfeit pharmaceuticals traded worldwide reached a value of €4.03 billion². Losing sleep over lost revenue is one thing, but we should really be concerned about the lives that are put at risk.
The World Health Organization (WHO) recently estimated that one-third of all medicines sold worldwide are illegitimate. E-commerce has provided a gateway for dodgy products to falsely imitate³ reputable brands to gain credibility. This is where security in pharmaceutical packaging and printing comes into play. The global security printing and brand protection market is forecast to grow to $36 billion by 2024.
With online shopping at an all-time high, brands want to know that packages have not been tampered with or opened, and not all of them! Whether it's small or large security labels, using serial codes to track products can help put a damper on things, stay ahead of counterfeiters and improve security offerings. The pharmaceutical packaging market is expected to grow at a 6.0% CAGR, reaching a projected $142 billion by 2027.
Some things have been driving growth, but the pandemic has surely brought things to a head. Even for PSPs that are well established in packaging or labels, avoiding theft will mean going digital. Smarter fraudsters "Brands will never ask for something that makes them look not only vulnerable but also subject to attack. The trick is to show them the marketing value of unique printing and that the system itself is a brand protection solution," says Christian Menegon, director of business development, industrial products, HP Inc.
That's why converters play such an important role in the fight against counterfeiting. As fraudsters become more cunning, security solutions are moving to a higher level of sophistication and complexity with multiple serialization tools. Using a combination of forensic, covert, semi-covert and overt printing tools, PSPs can help brands prevent fraudulent products. Christian Menegon says that while several years ago there were high barriers to entry to protection technology, with today's digitization, connected items and computing power, these technologies are not only affordable, but easy to implement.
Print it to protect it Outperforming conventional security solutions, HP Indigo Secure enables converters to apply multiple layers of security to any document, label or package in a single pass, with the power of variable data and personalization. HP Indigo can support security strategies and more secure pharmaceutical packaging and labeling. Take it from Craig Curran, president of Nosco Inc.
"At Nosco we've been able to build an entire security business around HP Indigo technology ... We can print variable barcodes invisibly so our customer can scan and track them across the country and make sure they are legitimate. "From microtext and 2D barcodes with coded data for traceability, to unique graphic designs with infinite variations that match the packaging - HP Indigo digital printing enables converters to take security to the next level.
HP Indigo's value in pharmaceutical and security printing lies in the ability to optimize customer needs by providing digital and offset options, the latest technology, and fast turnaround times.What's next? The global security and brand protection printing market is currently forecast to grow from 29.5 billion in 2019 to 36 billion in 2024.
Many brands rely on converters to provide serial codes and security features as a service. And even if they don't ask directly, as Christian Menegon says, "brands listen."
"When you open the dialogue and unveil the needs, you quickly realize that each brand has different needs and therefore requires different solutions. Implementing a security solution is not only feasible [for brands, but desirable, and in the case of the pharmaceutical industry, it's almost mandatory."